Women have always been sensible savers, careful spenders and prudent managers of money. The lady of the house has always been balancing the household budget and managing the needs of the various members of the household. Despite all the constraints, she has always managed to keep some money aside for an Emergency and create a contingency fund for the family. As per the stereotype, Men are supposed to be financial daredevils who like risk, and women are cautious and want security. As the standard cliché goes, men are thought to be bigger risk-takers than women,or to rephrase, "Men buy shares from Mars and Women have a savings account on Venus."
Demonetisation showed us the extent of hidden wealth of women in India, accumulated through years of saving in drawers of cupboards and hidden between clothes. The phenomenon of Ladies Kitty Parties and accumulation of money thereon also gives them a corpus which they use for various needs; Create a contingency fund, augment their jewellery, buy an expensive gift for the kids or gift herself a major appliance she had been eyeing, contribute for the family holiday or change and upgrade her vehicle.
Women are great with money; they really know how to save. Some of them are also proactive in deploying this money to make more money  in new-age instruments like mutual funds or in more traditional avenues such as real estate or gold.
Taking that first step is great, but is it enough?
When it comes to matters of money, the adage 'what is good for the goose is good for the gander' is not true. Men and women undergo different life experiences, differ in their knowledge and attitude towards risks; portray different set of biases towards money and as financial planning is a very personal exercise, there is a need to look at the course of action for women, differently.
According to a report by UBS Global Wealth Management, Women worldwide tend to adopt a traditional approach in managing finances, where they defer to their spouses to manage critical, long-term planning. 
Globally, 85% of women are highly involved with the short-term finances of their families, such as daily expenses, budgeting, and cash flow. However, 58% also leave decisions about retirement planning, insurance, and long-term care to their husbands.
The most frequently cited reasons include:
"I think my spouse knows more about this topic than I do" (82%);
"I focus on other responsibilities" (79%);
"My spouse is the primary breadwinner" (78%), and
"I'm not interested in planning and investing" (68%
In today's world, It is truly wonderful to see so many ladies taking charge of their financial lives. The number of women who contribute to the household finances has increased manifold in the 21st century. Thanks to the change, there is a sense of satisfaction among women who take pride in the fact that they are financially independent.
However, it is important not to confuse current financial independence of women with financial freedom. By being financially independent you are able to take care of your present personal expenses. Financial freedom on the other hand is when you are able to maintain your desired lifestyle throughout your life-time, including your retirement.
Historically and traditionally, in our Patriarchal society, all important financial decisions are generally taken by men in India. From personal experience with clients, We can recount many instances, where even the professionally qualified women also depend on their husband for taking and executing her investment decisions. This has been happening in spite of increasing number of women getting educated and joining the workforce. However, when it comes to taking the financial decisions most of them still look to their fathers or husbands not only for reinforcement and help, but also for execution of the investment decision.
As an equal partner in the family, she should be kept in the loop about all the important financial decisions and investments of the family. She should be aware about the financial health of the family, which in turn shall provide her the necessary comfort or caution how she should spend. There also have been many cases, where the unfortunate sudden demise of the partner or a separation has left the lady totally at a loss about all financial details and how to go about managing money matters.
As a parent, we should train our children, especially daughters about the personal finance spectrum from childhood. Later on when she joins the earning stream or becomes a homemaker, she will be able to enjoy more about learning and executing the financial and investment decisions.
Unfortunately, most women do not consider investment as a priority.
They still feel that their role ends with earning and at most saving the money. Come on ladies, you now need to focus on your investments and make that a priority too.Why not make those savings count? Why not give the hard earned savings the potential to grow by investing in the right asset class.
More than men, women have a greater need to think hard and actively manage their finances becausewomen face a unique set of challenges compared to their male counterparts.
The first reason which comes to mind is the Financial Empowerment which a woman can enjoy from her savings and investments. Jan Dhan account is a prime example how it brought about social change by empowering the woman to manage her finances. Financial freedom ensures non exploitation by the family, spouse or society and imparts the confidence and the ability to withstand adversity.
The next reason is that as per the details available, the Female Life Expectancy is higher than the males, i.e. they tend to outlive their spouses and hence need to not only plan for a bigger retirement period but also understand the nuances of savings and investments as they are more likely to outlive the spouse.
Another reason, why women need to invest is because they have a shorter working life and need to take breaks in their earning yearsfor a variety of reasons. Women, more often than men, interrupt their careers to care for children, aging parents and grandchildren. Being a caretaker can save money, but it comes at a huge cost, if care giving displaces a stream of income that a woman has to give up.
Women have always been financially prudent. They have a natural tendency to save money regularly and in a disciplined manner, be it saving money from monthly household expenses or investing in traditional options to ensure security. Now is the time to move forward, for women to take control of their financial freedom and turn their savings into smart investments.
In our experience as wealth advisors, we have always found women to be more concerned about the family's financial goals, be it children's education or marriage or the retirement corpus. They are more disciplined in their saving and investment habits. Leave aside the occasional exception, women once given a budget and a Financial plan generally tend to stick to it. The mothers will also push their earning children to formulate a saving plan and start the investment journey. They are also more keen to review the progress made and take corrective steps, in case required.
In our experience of interacting with several women investors, they strive to be financially independent and financially literate. Women are a lot more data rational and do not make investment decisions on a whim. Instead, they require a lot of details about the product before they commit. Women tend to be more long-term investors and have a more disciplined approach. They also have a more rational approach rather than emotional when it comes to prioritizing goals.
While men approach markets with return maximization approach, women want risk minimization.It is possibly the lack of knowledge that makes women risk averse. Many women feel intimidated and don't want to participate in financial planning or management but in our experience, they handle volatility better than men, when they have the knowledge.
In our opinion, women are not necessarily risk averse but see the future with more caution than men. So, women see needs and give priority to goals for emergency funds and insurance to handle unexpected setbacksand may largely prefer debt to equity, with post office RDs and FDR, being their favourites.
We have always ensured that the lady of the house is always involved in investment decisions so that we get a more disciplined approach to the family's investment journey. Invites for our Investment awareness programs, which we regularly conduct for a variety of audiences, will always include the lady. In fact, we have of late started addressing Ladies only groups and conducting specialised programs exclusively for them and got amazing response and results. You will always find our contact details available with the Lady so that she can contact us directly in case of any emergency or need.
Of late, we have found a new surge in their eagerness to understand the nuances of the numbers and various new age financial options and  start their investment journey with the right earnest.They no longer want to be portrayed as gullible and naïve for understanding the dynamics and taking sound investment decisions.
We've always been passionate about encouraging women to take an interest in their money, rather than taking it for granted or surrendering the responsibility to a partner.
In the end, we shall just like to reiterate; Ladies, on this special day, kindly take a pledge that you will pay as much attention to financial matters as you do to other household concerns.Being aware of the above challenges is half your battle won.
Ladies, it is time now that you are in control of your financial future.
– Find a trusted financial adviser, if need be, to lead you through the maze.
– Keep a contingency fund ready for that break that you may need to take
– Purchase a health insurance policy today if you don't have one already. Ensures it covers all the risks including critical illnesses and cancer care.
– Protect your incomes through adequate life insurance. 
– Start investing early for your and family's goals. Choose investments that build wealth and as far as possible look for post-tax returns that can at least beat inflation.
– You can also leave behind a legacy – it no longer belongs to the man's domain only.
Yes, ladies, money is important because it gives you options, because it enables you to have more control over your life, more freedom to carve out your own path and less constraints on your choices. Having money enables you to live life to the fullest, Money buys you a more comfortable lifestyle, enjoy adventures and textures and tastes, and to make the most of the ~80 years you've got. 
"Wealth is not about having a lot of money, but having a lot of options."
Hence, Create wealth for the financial independence it gives you, for the freedom it gives you to follow your passion, to do what your heart desires, to face the world of uncertainty in this era of disruptions and change, and also to leave a legacy or contribute to society.
Yes, ladies, money is important because it gives you options, because it enables you to have more control over your life, more freedom to carve out your own path and less constraints on your choices. Having money enables you to live life to the fullest. Money buys you a more comfortable lifestyle, enjoy adventures and textures and tastes, and to make the most of the ~80 years you've got. 
A toast to all the lovely ladies, Celebrate the elegance of Womanhood,
Here's wishing you a Happy Women's day!
It is your day, not only today or tomorrow but for all times to come.
Have a great Investment journey.
Happy Investing!
Sandeep Sahni

Kindly check our earlier blog on a similar subject : Investment Lessons from Mythology at https://sahayakgurukul.blogspot.com/2019/03/investment-lessons-from-mythology.html OR https://www.sahayakassociates.in/resources/our-blog/2553-sahayak-associates/sahayak-associates-blog/8435-investment-lessons-from-mythology 
Note: All information provided in this blog is for educational purposes only and does not constitute any professional advice or service. Readers are requested to consult a financial advisor before investing as investments are subject to Market Risks.About The author
About The author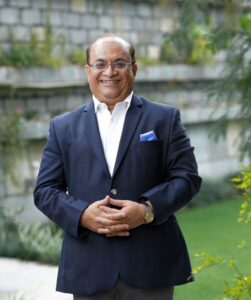 Sandeep Sahni
After completing his schooling from St. Johns, Chandigarh (Class of 1980) and Modern School, New Delhi, (Class of 1982) Sandeep did his B. Com (Hons.) from Shri Ram College of Commerce, Delhi University (Class of 1985)
Sandeep is an alum of IIM Lucknow with a Post Graduate Degree (MBA class of 1988).
He has also written two books, 'Dear Son, Life Lessons from a Father'on the teachings of Life https://www.amazon.in/dp/1637815271 and the Second book which he has Co Authored titled, 'What My MBA Didn't teach me about Money' on the Human and Financial perspective of money. https://www.amazon.in/dp/1637816502
He has a rich work experience and started his career as a corporate man with Asian Paints after IIML. He has a rich experience covering the FMCG, Food Distribution, Cold Chain, Logistics, and Hospitality Industries. He is currently in the Wealth Management and Personal Finance domain. He has a passion for finance and is an active speaker on topics in finance. The stories he narrates strike a chord close to his heart, as they are based on events from his own life. He believes in a holistic view of Personal Finance.
Sandeep's investing experience and study of the Financial Markets spans over 30 years. He is based in Chandigarh and is advising more than 500 clients across the globe on Financial Planning and Wealth Management.
He has promoted "Sahayak Gurukul" which is an attempt to share thoughts and knowledge on aspects related to Personal Finance and Wealth Management. Sahayak Gurukul provides financial insights into the markets, economy and Investments. Whether you are new to the personal finance domain or a professional looking to make your money work for you, the Sahayak Gurukul blogs and workshops are curated to demystify investing, simplify complex personal finance topics and help investors make better decisions about their money.
Alongside, Sandeep conducts regular Investor Awareness Programs and workshops for Training of Mutual Fund Distributors, and workshops and seminars on Financial Planning for Corporate groups, Teachers, Doctors and Other professionals.
Through his interactions and workshops, Sandeep works towards breaking the myths and illusions about money and finance.
His passion has driven him towards career counselling for young adults and mentoring the youngsters on achieving their life goals and becoming "Successful Humans"
He also writes a well-read blog; https://sahayakgurukul.blogspot.com
He has also conducted presentations, workshops and guest lectures at professional colleges and management institutes for students on Financial Planning and Wealth Creation.
He can be reached at:
+91-9888220088, 9814112988,
sandeepsahni@sahayakassociates.in
Follow on:
www.sahayakassociates.in,
www.facebook.com/sahayakassociates,
www.twitter.com/sahayakassociat,https://www.instagram.com/sahayakassociates/
https://sahayakgurukul.blogspot.com, https://www.sahayakassociates.in/resources/our-blog