"We took a pledge on earth & we fulfilled it on the moon. This moment is the triumph of New India"
                                                            ~ Prime Minister Narendra Modi
Every time a space mission catches the public eye, many people often ask some version of the illiterate question that has been answered so many times: 'Why do we spend money on space?'
Let me attempt to answer this simple query.
"A plan for a geostationary satellite network that would enable global communications was first conceptualised in 1961 that worked on bouncing radio signals off geostationary satellites to send radio signals around the Earth's curvature. Now, we bounce radio, television and telecom signals off satellites as a matter of course and global communications and entertainment depends totally on satellites.
This is merely one of the many, many ways in which aerospace science directly and positively impacts billions. Weather prediction and hurricane warnings are also a direct payoff from the space presence. Solar power systems were also first developed for space. Telemedicine and its tools were built to enable doctors sitting on the ground to track the health of astronauts in space. The equipment in a modern gym was initially designed for use in space.
Urban water supply and sewage systems use recycling methods developed for human waste recycling in space. The same applies to plumbing in airliners and trains. Ditto for air filtration systems to capture and clean up carbon dioxide. The geolocational technologies we use in our cars, and the mapping tools that help line up power lines, align road designs, and track the number of buildings in a city, were also developed for space and rely on satellites.
Other cutting-edge technologies like robotics, autonomous vehicles, laser power, computing hardware and software, exotic alloys, and ceramics that provide heat and radiation shielding, were all developed to enable space exploration. Space has contributed hundreds of other off-the-shelf technologies, which we use on a daily basis.
It is no exaggeration to say that 21st century civilisation would be impossible without space programmes. This is quite apart from huge advances in basic sciences from investigating strange environments and the likely payoffs from those in future. Our understanding of atmospheres on the Moon, Mars, and Venus are helping us deal better with climate change. An ability to prevent meteorite strikes that cause mass extinctions is also on the agenda. Since this has happened at least twice in Earth's geological history, it isn't fear-mongering. There is also the not-so-distant promise that space mining could create new trillion dollar industries in the future."
Specifically for India, Team ISRO achieved an amazing feat when the Chandrayaan -3 made a soft landing on the Moon South Pole.
Built at a cost of only Rs 615 cr,  lower than the cost of a Hollywood movie, Oppenheimer (Rs 800 cr) and at only double the cost of some recent Bollywood movies, it was indeed a low cost Engineering feat.
Some people ask, what can India gain from such achievements especially when there other demanding priorities. Apart from many intangibles, speaking commercially alone, ISRO has launched satellites for more than 20 countries & earned more than Rs 1000 cr. We have more than 100 start-ups already in the Space industry. The indigenous engineering and software industry, by contributing to this low cost marvel, is bound to gain much more in terms of orders & recognition.
The greatest change of late in our populace & ethos has been the change in mindset, from the 'Can We?' mindset to the 'Yes We Can' mindset.
Be it Sports, Business, Technology, Entertainment or Engineering, we are today talking scale & achieving against many odds and the Chandrayaan 3 Mission vindicates our current mindset of  'Yes, we can' – These three simple words hold gravitas that can galvanise the youth to action and instil a sense of hope.
Let's, for a moment consider, the cost of Rs 615cr, as the advertising spend on the launch of India as the Low cost Engineering marvel for High tech and space tech  solutions. Most Companies spend 2-5% of sales on Advertising, just to give a perspective, HUL, Nestle, ITC, Asian Paints apart from many more companies have an annual ad spend of more than Rs 1000 cr. The free positive press coverage in more than 100 countries and the fact that India was the only the fourth country to achieve a landing on the Moon and first country to achieve the feat on the Moon South Pole was not only a matter of pride for all Indians but also an acknowledgement on the World stage that India has arrived and can offer reliable low cost high tech solutions.
The fitting retort to the question, 'Why do we spend money on space?' would be that we should spend even more, given the massive return on investment space exploration has yielded and what it promises to give in future.
As someone rightly said, "It's about time the national salutations are reworked to say 'Jai Jawan, Jai Kisan & Jai Vigyan' to acknowledge the work of our unassuming and highly talented scientists.
Happy Investing!
About The Author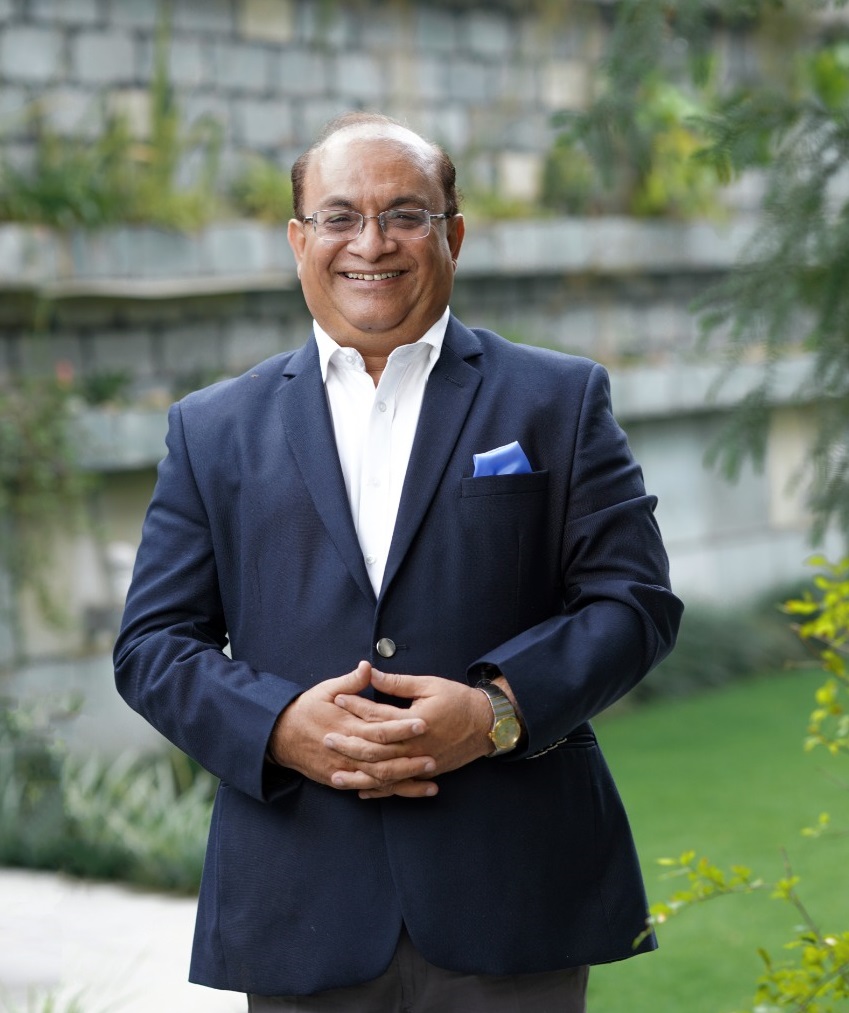 Sandeep Sahni
After completing his schooling from St. Johns, Chandigarh (Class of 1980) and Modern School, New Delhi, (Class of 1982) Sandeep did his B. Com (Hons.) from Shri Ram College of Commerce, Delhi University (Class of 1985)
Sandeep is an alum of IIM Lucknow with a Post Graduate Degree (MBA class of 1988).
He has also written two books, 'Dear Son, Life Lessons from a Father' on the teachings of Life https://www.amazon.in/dp/1637815271 and the Second book which he has Co Authored titled, 'What My MBA Didn't teach me about Money' on the Human and Financial perspective of money. https://www.amazon.in/dp/1637816502
He has a rich work experience and started his career as a corporate man with Asian Paints after IIML. He has a rich experience covering the FMCG, Food Distribution, Cold Chain, Logistics, and Hospitality Industries. He is currently in the Wealth Management and Personal Finance domain. He has a passion for finance and is an active speaker on topics in finance. The stories he narrates strike a chord close to his heart, as they are based on events from his own life. He believes in a holistic view of Personal Finance.
Sandeep's investing experience and study of the Financial Markets spans over 30 years. He is based in Chandigarh and is advising more than 500 clients across the globe on Financial Planning and Wealth Management.
He has promoted "Sahayak Gurukul" which is an attempt to share thoughts and knowledge on aspects related to Personal Finance and Wealth Management. Sahayak Gurukul provides financial insights into the markets, economy and Investments. Whether you are new to the personal finance domain or a professional looking to make your money work for you, the Sahayak Gurukul blogs and workshops are curated to demystify investing, simplify complex personal finance topics and help investors make better decisions about their money.
Alongside, Sandeep conducts regular Investor Awareness Programs and workshops for Training of Mutual Fund Distributors, and workshops and seminars on Financial Planning for Corporate groups, Teachers, Doctors and Other professionals.
Through his interactions and workshops, Sandeep works towards breaking the myths and illusions about money and finance.
His passion has driven him towards career counselling for young adults and mentoring the youngsters on achieving their life goals and becoming "Successful Humans"
He also writes a well-read blog; https://sahayakgurukul.blogspot.com
He has also conducted presentations, workshops and guest lectures at professional colleges and management institutes for students on Financial Planning and Wealth Creation.
He can be reached at:
+91-9888220088, 9814112988,
sandeepsahni@sahayakassociates.in
Follow on:
www.sahayakassociates.in,
www.facebook.com/sahayakassociates,
www.twitter.com/sahayakassociat,https://www.instagram.com/sahayakassociates/
https://sahayakgurukul.blogspot.com, https://www.sahayakassociates.in/resources/our-blog