"There is no friend as loyal as a book." ~Ernst Hemingway
How many books does Warren Buffett read a day? As reported in Inc., "Buffett reportedly spends as much as six hours a day reading books. It may be a daunting prospect for most busy people, but if you're up to the task, the Oracle of Omaha advises that we "read 500 pages every day." He says that's how knowledge works — it builds up like compound interest."
Mary Angelou made this very profound statement, "If I were a young person today, trying to gain a sense of myself in the world, I would do that again by reading, just as I did when I was young. I feel sad for all the young people today who don't read."
Bill Gates had this to say about reading, "Every book teaches me something new or helps me see things differently. I was lucky to have parents who encouraged me to read. Reading fuels, a sense of curiosity about the world, which I think helped drive me forward in my career and in the work that I do now with my foundation."
Books have enriched, upgraded and saved my life, when all was well, great books strengthened my creativity, artistry, productivity and jubilation, when things were hard, they delivered hope, guided my way and offered a literary lighthouse that helped me navigate rough seas.
Investing in a book is reaching for your promise. I buy more books than I know I will read in my lifetime. It makes me happy to get a book. It gives me hope, it activates my energy and allows me to assemble a library that will be a legacy for my children.
In 2022, I must have bought close to a 100 books, I am sharing the 22 best ones, in no particular order, that I enjoyed reading the most and those that left a lasting impression on me in the year gone by. Hope you too savour the books and find them enlightening. Do give me your feedback and comments on the same.
Courage to be Disliked
The Japanese phenomenon that teaches us the simple yet profound lessons required to liberate our real selves and find lasting happiness. Marie Claire's best self-help books for 2018 The Courage to be Disliked shows you how to unlock the power within yourself to become your best and truest self, change your future and find lasting happiness. Using the theories of Alfred Adler, one of the three giants of 19th century psychology alongside Freud and Jung, the authors explain how we are all free to determine our own future free of the shackles of past experiences, doubts and the expectations of others. It's a philosophy that's profoundly liberating, allowing us to develop the courage to change, and to ignore the limitations that we and those around us can place on ourselves. The result is a book that is both highly accessible and profound in its importance. Millions have already read and benefited from its wisdom.
2.  HBR at 100
The most definitive management ideas of the century, all in one place.
Harvard Business Review is the foremost destination for smart management thinking. Now, at its 100th anniversary, this commemorative volume brings together the most influential ideas since its inception.
With an introduction written by editor in chief Adi Ignatius, HBR at 100 features business publishing's most influential voices on innovative topics, including:
Michael E. Porter on competitive strategy
Clayton M. Christensen on disruptive innovation
Tim Brown on design thinking
Linda A. Hill on being a first-time manager
Daniel Goleman on emotional intelligence
Erik Brynjolfsson and Andrew McAfee on artificial intelligence
Robert Livingston on racial equity at work
Amy C. Edmondson and Mark Mortensen on psychological safety
Robert B. Cialdini on the science of persuasion
Chan Kim and Renée Mauborgne on blue ocean strategy
Gary Hamel and C.K. Prahalad on strategic intent
Peter F. Drucker on managing yourself
Whether you're a longtime reader or you're picking up an HBR volume for the first time, this book offers all you need to understand the most critical ideas in management.
3. Make Today Count
Drawing from the text of the Business Week bestseller Today Matters, this condensed, revised edition boils down John C. Maxwell's 12 daily practices to their very essence, giving maximum impact in minimal time. Presented in a quick-read format, this version is designed to be read cover to cover in one sitting or taken in as brief lessons in a few spare minutes each day.
4. Masterclass with Super-Investor
Masterclass with Super Investors is a curated compilation of in-depth interviews with some of India's most accomplished stock market investors. Each of these investors has at least a few decades of experience investing in the Indian stock markets and have successfully navigated the highs and lows of the market. They bring together different investment styles, thus giving us a variety of perspectives and tools to use in the market. The areas covered in the book are:
their background and how they started in the stock markets
evolution of the investment framework
case studies of their past investment successes
case studies of their mistakes (both omission and commission)
the process of idea generation and portfolio construction
views of investing in cyclicals, taking leverage, going short, timing the markets at the extremes
views on macros
developing the right temperament and habits
the process of wealth creation with capital milestones
advise to new investor.
5. Getting Things Done
Getting Things Done is a manual for stress-free productivity, which helps you set up a system of lists, reminders, and weekly reviews, in order to free your mind from having to remember tasks and to-dos and instead let it work at full focus on the task at hand.
6. Strengths Finder
Discover your strengths and learn how to use your greatest natural talents to get the most out of your life. Do you have an opportunity to use your strengths every day? Chances are, you don't. All too often, our natural talents go untapped. From the cradle to the cubicle, we devote more time to fixing our shortcomings than to developing our strengths. To help people uncover their talents, Gallup introduced the first version of its online assessment, strengthsfinder, in the 2001 management book now, discover your strengths.
The book spent more than five years on the bestseller lists and ignited a global conversation, while the Assessment helped millions discover their top five talents. While you can read this book in one sitting, you'll use it as a reference for decades. Loaded with hundreds of strategies for applying your strengths, this book will change the way you look at yourself — and the world around you — forever.
It definitely helped me immensely.
7. A Gift to my Children
He's the swashbuckling world traveler and legendary investor who made his fortune before he was forty. Now the bestselling author of 'A Bull in China,''Hot Commodities,' and 'Adventure Capitalist' shares a heartfelt, indispensable guide for his daughters (and all young investors) to find success and happiness. In A Gift to My Children, Jim Rogers offers advice with his trademark candor and confidence, but this time he adds paternal compassion, protectiveness, and love. Rogers reveals how to learn from his triumphs and mistakes in order to achieve a prosperous, well-lived life.
Rogers sensed China's true potential way back in the 1980s, at a time when most analysts were highly skeptical of its prospects for growth!Wise and warm, accessible and inspiring, 'A Gift to My Children' is a great gift for all those just starting to invest in their futures.
8. Thinking fast and slow
The phenomenal international bestseller that will change the way you make decisions. 'A lifetime's worth of wisdom' Steven D. Levitt, co-author of 'Freakonomics 'There have been many good books on human rationality and irrationality, but only one masterpiece. That masterpiece is 'Thinking, Fast and Slow' said Financial Times.
Why is there more chance we'll believe something if it's in a bold type face? Why are judges more likely to deny parole before lunch? Why do we assume a good-looking person will be more competent? The answer lies in the two ways we make choices: fast, intuitive thinking, and slow, rational thinking. This book reveals how our minds are tripped up by error and prejudice, even when we think we are being logical, and gives you practical techniques for slower, smarter thinking. It will enable to you make better decisions at work, at home, and in everything you do.
9. The Go Giver- sell more
Most of us think of sales as a struggle to make people do something they don't really want to do. But that cut-throat mentality makes the process much harder than it has to be. This practical guide turns giving into the cornerstone of a powerful and effective approach to selling.
10. Failing Forward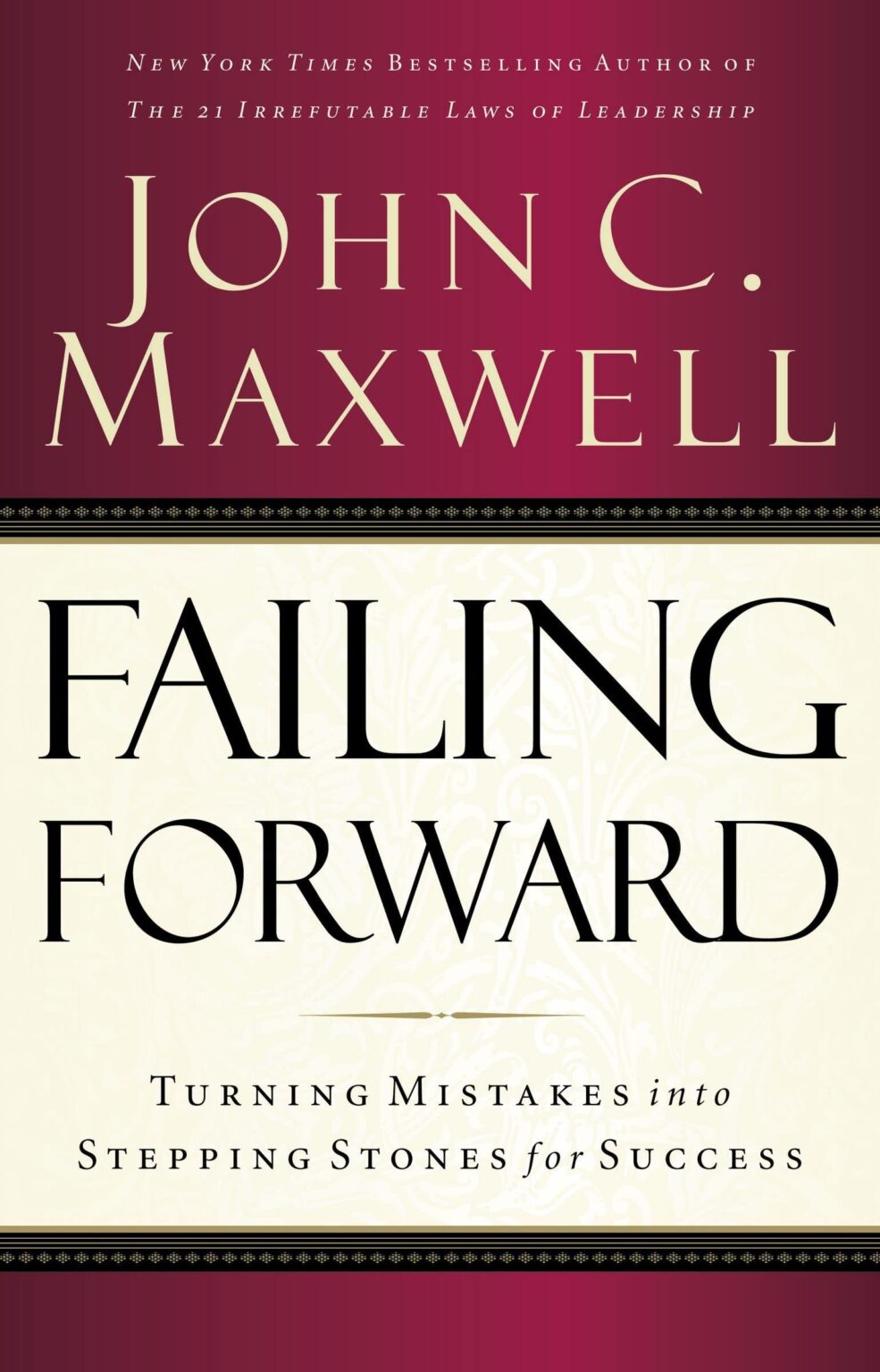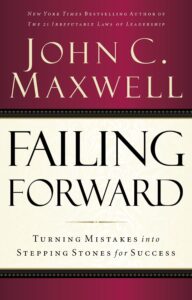 America's most trusted leadership expert will transform your attitude and belief about failure and empower you to make positive changes in your life to achieve your full potential. Are some people born to achieve anything they want while others struggle? Call them lucky, blessed, or possessors of the Midas touch. What is the real reason for their success? Is it family background, wealth, greater opportunities, high morals, an easy childhood? New York Times best-selling author John C. Maxwell has the answer: The difference between average people and achieving people is their perception of and response to failure. Most people are never prepared to deal with failure. Maxwell says that if you are like him, coming out of school, you feared it, misunderstood it, and ran away from it. But Maxwell has learned to make failure his friend, and he can teach you to do the same. "I want to help you learn how to confidently look the prospect of failure in the eye and move forward anyway," says Maxwell. "Because in life, the question is not if you will have problems, but how you are going to deal with them. Stop failing backward and start failing forward!"
11. Good to Great
Built to Last, the defining management study of the nineties, showed how great companies triumph over time and how long-term sustained performance can be engineered into the DNA of an enterprise from the very beginning.
But what about the company that is not born with great DNA? How can good companies, mediocre companies, even bad companies achieve enduring greatness?
For years, this question preyed on the mind of Jim Collins. Are there companies that defy gravity and convert long-term mediocrity or worse into long-term superiority? And if so, what are the universal distinguishing characteristics that cause a company to go from good to great?
The Standards
Using tough benchmarks, Collins and his research team identified a set of elite companies that made the leap to great results and sustained those results for at least fifteen years. How great? After the leap, the good-to-great companies generated cumulative stock returns that beat the general stock market by an average of seven times in fifteen years, better than twice the results delivered by a composite index of the world's greatest companies, including Coca-Cola, Intel, General Electric, and Merck.
The Comparisons
The research team contrasted the good-to-great companies with a carefully selected set of comparison companies that failed to make the leap from good to great. What was different? Why did one set of companies become truly great performers while the other set remained only good?
Over five years, the team analyzed the histories of all twenty-eight companies in the study. After sifting through mountains of data and thousands of pages of interviews, Collins and his crew discovered the key determinants of greatness — why some companies make the leap and others don't.
The Findings
The findings of the 'Good to Great' study will surprise many readers and shed light on virtually every area of management strategy and practice. The findings include:
Level 5 Leaders: The research team was shocked to discover the type of leadership required to achieve greatness.
The Hedgehog Concept (Simplicity within the Three Circles): To go from good to great requires transcending the curse of competence.
A Culture of Discipline: When you combine a culture of discipline with an ethic of entrepreneurship, you get the magical alchemy of great results. Technology Accelerators: Good-to-great companies think differently about the role of technology.
The Flywheel and the Doom Loop: Those who launch radical change programs and wrenching restructurings will almost certainly fail to make the leap.
"Some of the key concepts discerned in the study," comments Jim Collins, "fly in the face of our modern business culture and will, quite frankly, upset some people." Perhaps, but who can afford to ignore these findings?
12. Where are the Customers' Yachts?
This is a modern day interpretation of the 1955 book. The title of this book refers to a story about a visitor to New York who admired the yachts of the bankers and brokers. Naively, he asked 'where all the customers' yachts were?' Of course, none of the customers could afford yachts, even though they dutifully followed the advice of their bankers and brokers. Full of wise contrarian advice and offering a true look at the world of investing, 'Where are the customers' yachts' continues to open the eyes of investors to the reality of Wall Street. Here, Leo Gough's interpretation of 'Where are the customer's yachts' illustrates the timeless nature of Fred Schwed's insights by bringing them to life through 52 modern case studies. This brilliant interpretation is an entertaining accompaniment to one of the most famous books on investment ever written.
13. The Almanack of Naval Ravikant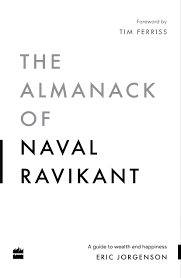 Getting rich is not just about luck; happiness is not just a trait we are born with. These aspirations may seem out of reach, but building wealth and being happy are skills we can learn. So what are these skills, and how do we learn them? What are the principles that should guide our efforts? What does progress really look like? Naval Ravikant is an entrepreneur, philosopher, and investor who has captivated the world with his principles for building wealth and creating long-term happiness. 'The Almanack of Naval Ravikant' is a collection of Naval's wisdom and experience from the last ten years, shared as a curation of his most insightful interviews and poignant reflections. This isn't a how-to book, or a step-by-step gimmick. Instead, through Naval's own words, you will learn how to walk your own unique path toward a happier, wealthier life.
14. The Hero Code
From the bestselling author of 'Make Your Bed' a celebration of real-life heroes and lessons on inspiring trust, overcoming barriers and becoming a great leader. What is it that makes a hero? In the course of his distinguished career Admiral William H. McRaven has met some truly exceptional people, from the men and women he served alongside in the Navy SEALS, to inspiring doctors, scientists, politicians and philanthropists. Drawing on stories of their incredible compassion, humility, courage and capacity for hope, Admiral McRaven has distilled 'The Hero Code' – the ten lessons that make ordinary people capable of extraordinary things. This book shows how we can all persevere to rise above our failures, use humour as a source of strength and inspire trust through integrity, as well as offering practical advice on rising to the occasion and becoming our best selves. The result is a heartfelt tribute to real heroes and the perfect guide for anyone wanting to overcome barriers, lead by example or reach for their ultimate dream.
15. Wabi Sabi
With Japanese and Buddhist roots dating back hundreds of years, 'wabi-sabi' is a worldview that centers on the acceptance of the changeability and imperfections of life, of self, and of the world around us. Finding beauty in that imperfection and in that changeability has been the key to thoughtfulness, peace, and tranquility for many since its use has become more widespread. By embracing the unpredictable nature of life, many have been able to channel that acceptance into an artistic aesthetic, bringing beauty to the world in unexpected and imperfect forms.
In this book, you will learn about the origins and uses of 'wabi-sabi,' you will find practical applications for the mental and aesthetic calm it has to offer, and you'll find ways to connect with others who share your views and philosophy on a simplified lifestyle.
Don't let yourself be tired and stressed over the pressure to be perfect. Embrace the imperfection and the calm that life and nature have to offer you and start enjoying life the way you were intended to.
16. Attitude is Everything
"If you can dream it, you can do it!"
Do you dread going to work? Do you feel tired, unhappy, weighed down? Have you given up on your dreams? The road to a happier, more successful life starts with your attitude–and your attitude is within your control. Whether your outlook is negative, positive or somewhere in between, Jeff Keller, motivational speaker and coach, will show you how to take control and unleash your hidden potential through three powerful steps –                                          THINK! Success begins in the mind. The power of attitude can change your destiny. SPEAK! Watch your words. How you speak can propel you towards your goals. ACT! Don't sit back. Take active steps to turn your dreams into reality. Soon, you will be energized and see new possibilities. You will be able to counter adversities and develop talents unique to you. Your relationships will improve, both at work and in your personal life. All you need is this step-by-step programme to change your attitude and your life!
17. Nudge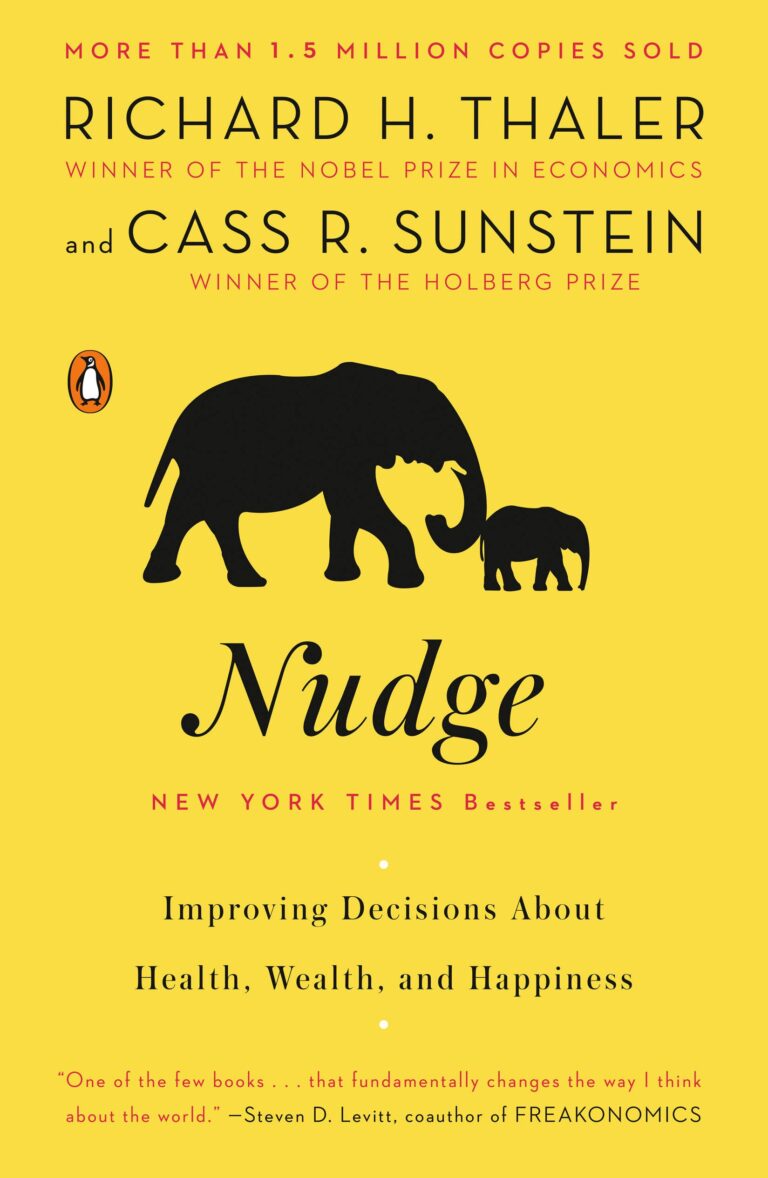 Every day we make decisions: about the things that we buy or the meals we eat; about the investments we make or our children's health and education; even the causes that we champion or the planet itself. Unfortunately, we often choose poorly.
We are all susceptible to biases that can lead us to make bad decisions that make us poorer, less healthy and less happy. And, as Thaler and Sunstein show, no choice is ever presented to us in a neutral way. By knowing how people think, we can make it easier for them to choose what is best for them, their families and society. Using dozens of eye-opening examples the authors demonstrate how to nudge us in the right directions, without restricting our freedom of choice. Nudge offers a unique new way of looking at the world for individuals and governments alike.
This is one of the most engaging, provocative and important books you will ever read.
18. The Little book of Letting go
"Letting go is the bottom-line key to happiness," states Hugh Prather. And in 'The Little Book of Letting Go,' he offers a simple three step process for shedding prejudices, preconceptions, and prejudgments and facing each moment with openness and enthusiasm. Prather first explains why it is essential to learn to let go and then outlines a 30day plan for spiritual renewal. Finally, he offers specific techniques for getting a grip on habitual reactions, the need to control, and the addiction to conflict.
19. Business Adventures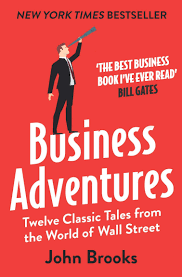 What do the $350 million Ford Motor Company disaster known as the Edsel, the fast and incredible rise of Xerox, and the unbelievable scandals at General Electric and Texas Gulf Sulphur have in common? Each is an example of how an iconic company was defined by a particular moment of fame or notoriety. These notable and fascinating accounts are as relevant today to understanding the intricacies of corporate life as they were when the events happened. Stories about Wall Street are infused with drama and adventure and reveal the machinations and volatile nature of the world of finance. John Brooks's insightful reportage is so full of personality and critical detail that whether he is looking at the astounding market crash of 1962, the collapse of a well known brokerage firm, or the bold attempt by American bankers to save the British pound, one gets the sense that history really does repeat itself. This business classic written by longtime New Yorker contributor John Brooks is an insightful and engaging look into corporate and financial life in America.
20. Multiplier
A revised and updated edition of the acclaimed Wall Street Journal bestseller that explores why some leaders drain capability and intelligence from their teams while others amplify it to produce better results.
We've all had experience with two dramatically different types of leaders. The first type drains intelligence, energy, and capability from the people around them and always needs to be the smartest person in the room. These are the idea killers, the energy sappers, the diminishers of talent and commitment. On the other side of the spectrum are leaders who use their intelligence to amplify the smarts and capabilities of the people around them. When these leaders walk into a room, light bulbs go off over people's heads; ideas flow and problems get solved. These are the leaders who inspire employees to stretch themselves to deliver results that surpass expectations. These are the Multipliers. And the world needs more of them, especially now when leaders are expected to do more with less.
In this engaging and highly practical book, leadership expert Liz Wiseman explores these two leadership styles, persuasively showing how Multipliers can have a resoundingly positive and profitable effect on organizations—getting more done with fewer resources, developing and attracting talent, and cultivating new ideas and energy to drive organizational change and innovation.
Just imagine what you could accomplish if you could harness all the energy and intelligence around you. 'Multipliers' will show you how.
21. The Tao of Warren Buffet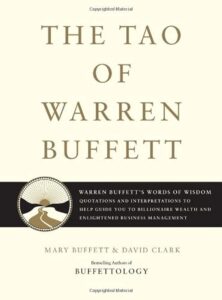 Like the sayings of the ancient Chinese philosopher Lao-tzu in the 'Tao Te Ching,' Warren Buffett's worldly wisdom is deceptively simple and enormously powerful in application. In The Tao of Warren Buffett, Mary Buffett joins noted Buffetologist and international lecturer David Clark to bring you Warren Buffett's smartest, funniest and most memorable sayings, with an eye towards revealing the life philosophies and the investment strategies that have made him the world's most successful investor — and the world's richest man. From serious investors to chronic over-spenders, this book can teach everyone some secrets of success.
22. Become your best self Right now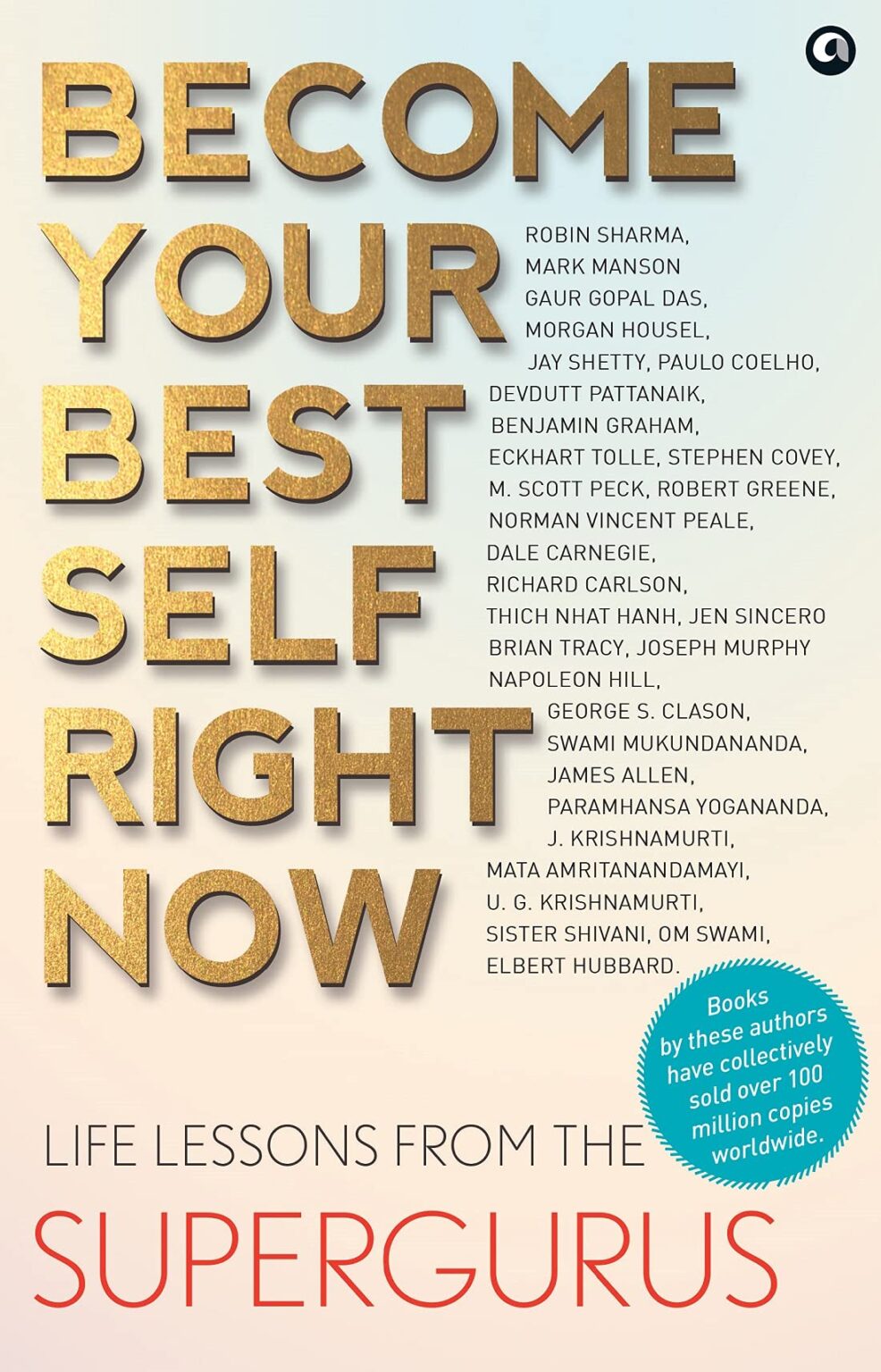 The men and women whose life lessons feature in this volume are among the modern world's greatest supergurus. Their books have collectively sold over a hundred million copies. They have changed the lives of their readers and followers in every corner of the globe. Some of their finest insights are to be found in 'Become Your Best Self Right Now.' Read the 31 chapters, one chapter every day and transform your life!
Happy Reading!
As you embark on your reading pleasure in the New Year, Let's end the year with these profound words of author, Ervin Raphael McManus, "Wisdom is not the result of having learned enough, it comes when you know there is never enough learning.
Let's develop the craving of becoming humble by being aware and by taking a vow to read and to continue our journey of learning in the coming year and beyond.
'What if..' you actually read 50 books in the coming year.
May the New Year bring New Hopes, New Learnings and New Dreams for you.
Stay Blessed Forever.
While reading the above mentioned books, don't forget to read the two books written by me, 'Dear Son…' and 'What My MBA Did not Teach me about Money'
Dear Son….Life Lessons from a Father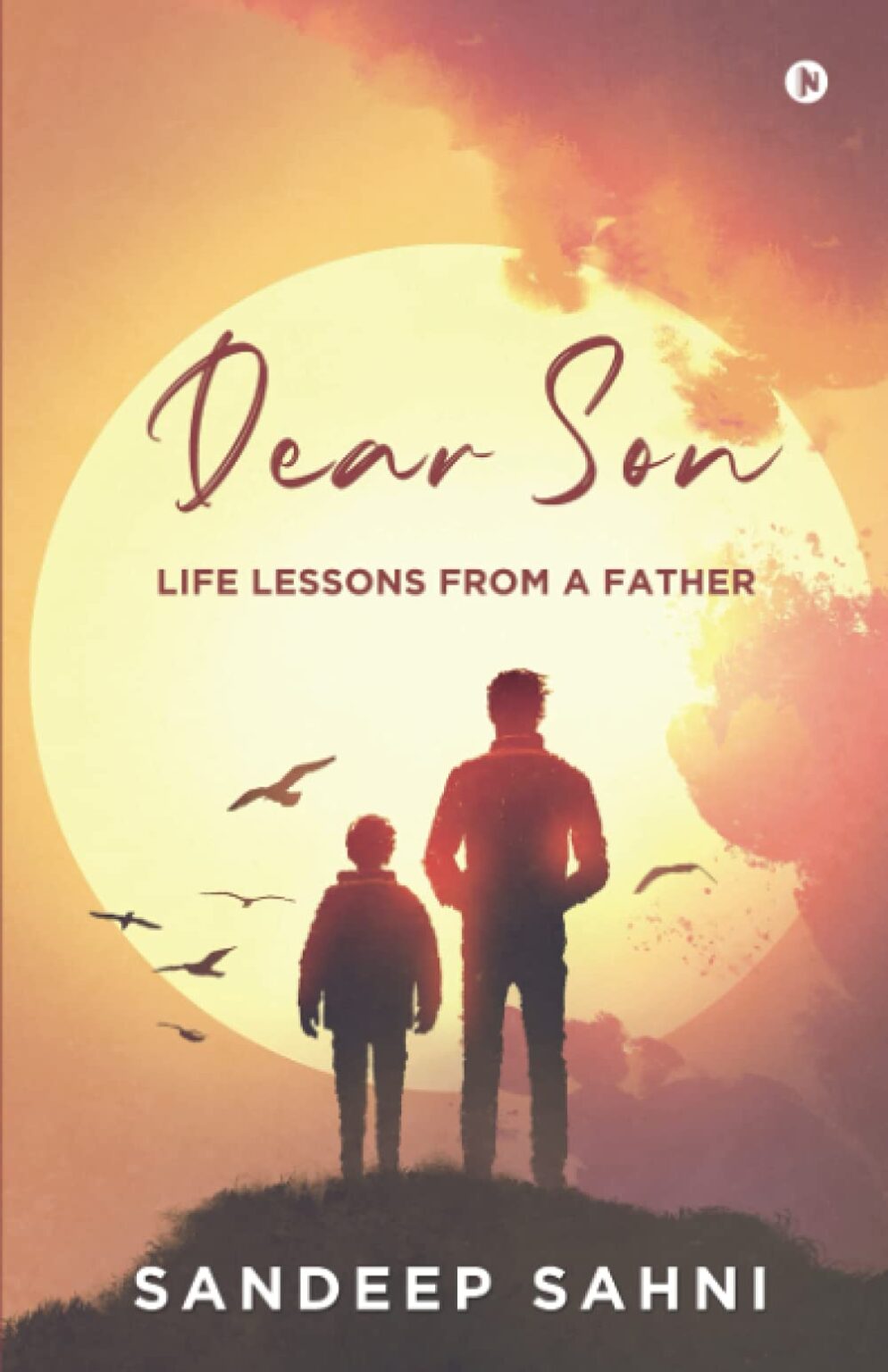 Is a from the heart experience sharing by a father for his 21-year-old son, on the threshold of adulthood. Divided into 21 Chapters, it is easy to read and covers a wide variety of topics of importance for every young adult.
Essential and insightful read for parents to guide their children as they enter into adulthood and a must read for every young adult starting their life journey and lost in the maze of Dreams, Goals, Money, values, character, up skilling, health etc. looking for answers to the mysteries of life and how to prioritize and balance the various aspects.
An exciting journey with endless possibilities awaits the young adults and if you are looking at, how to prepare them for it, how to  approach life and prioritize the tasks, this book is for you.
Kindly spare some time to read it and if you like it, to share it with your family and friends.
Await your valued feedback.
Place your order today.
https://www.amazon.in/dp/1637815271
2. 'What My MBA Did not teach me about Money.'
In our Financial Services business, both my co-author, Sanjit and me have met thousands of Investors and we have found a common trait regarding the money habits and money mistakes most people including us have made. Money means different things for different people at different times.
From our experience in the personal Finance Industry, we also understood that everyone has different money worries. Just like there is not a single problem, there is no single solution related to money.
Through, 'What My MBA Did not teach me about Money.' we have tried to address some of the common questions people have about money, why they deal with money in different ways and how better money habits can lead to a more financially enriching life.
Kindly spare some time and read this book and give me your honest feedback and if you like it, to recommend it to your family and friends.
Place your order today.
https://www.amazon.in/dp/1637816502
Kindly check our earlier blog on a similar subject : Investment Lessons from Mythology at https://sahayakgurukul.blogspot.com/2019/03/investment-lessons-from-mythology.html OR https://www.sahayakassociates.in/resources/our-blog/2553-sahayak-associates/sahayak-associates-blog/8435-investment-lessons-from-mythology 
Note: All information provided in this blog is for educational purposes only and does not constitute any professional advice or service. Readers are requested to consult a financial advisor before investing as investments are subject to Market Risks.
About The author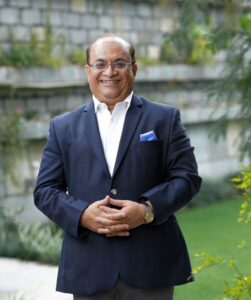 Sandeep Sahni
After completing his schooling from St. Johns, Chandigarh (Class of 1980) and Modern School, New Delhi, (Class of 1982) Sandeep did his B. Com (Hons.) from Shri Ram College of Commerce, Delhi University (Class of 1985)
Sandeep is an alum of IIM Lucknow with a Post Graduate Degree (MBA class of 1988).
He has also written two books, 'Dear Son, Life Lessons from a Father' on the teachings of Life https://www.amazon.in/dp/1637815271 and the Second book which he has Co Authored titled, 'What My MBA Didn't teach me about Money' on the Human and Financial perspective of money. https://www.amazon.in/dp/1637816502
He has a rich work experience and started his career as a corporate man with Asian Paints after IIML. He has a rich experience covering the FMCG, Food Distribution, Cold Chain, Logistics, and Hospitality Industries. He is currently in the Wealth Management and Personal Finance domain. He has a passion for finance and is an active speaker on topics in finance. The stories he narrates strike a chord close to his heart, as they are based on events from his own life. He believes in a holistic view of Personal Finance.
Sandeep's investing experience and study of the Financial Markets spans over 30 years. He is based in Chandigarh and is advising more than 500 clients across the globe on Financial Planning and Wealth Management.
He has promoted "Sahayak Gurukul" which is an attempt to share thoughts and knowledge on aspects related to Personal Finance and Wealth Management. Sahayak Gurukul provides financial insights into the markets, economy and Investments. Whether you are new to the personal finance domain or a professional looking to make your money work for you, the Sahayak Gurukul blogs and workshops are curated to demystify investing, simplify complex personal finance topics and help investors make better decisions about their money.
Alongside, Sandeep conducts regular Investor Awareness Programs and workshops for Training of Mutual Fund Distributors, and workshops and seminars on Financial Planning for Corporate groups, Teachers, Doctors and Other professionals.
Through his interactions and workshops, Sandeep works towards breaking the myths and illusions about money and finance.
His passion has driven him towards career counselling for young adults and mentoring the youngsters on achieving their life goals and becoming "Successful Humans"
He also writes a well-read blog; https://sahayakgurukul.blogspot.com
He has also conducted presentations, workshops and guest lectures at professional colleges and management institutes for students on Financial Planning and Wealth Creation.
He can be reached at:
+91-9888220088, 9814112988,
sandeepsahni@sahayakassociates.in
Follow on:
www.sahayakassociates.in,
www.facebook.com/sahayakassociates,
www.twitter.com/sahayakassociat,https://www.instagram.com/sahayakassociates/
https://sahayakgurukul.blogspot.com, https://www.sahayakassociates.in/resources/our-blog